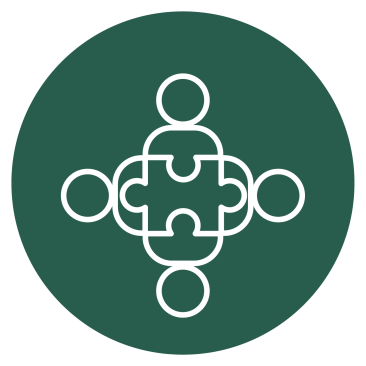 To reduce certification costs, FSC certificate holders can also form a group. Group certification makes it easier, particularly for smallholders, to become FSC-certified, as it enables group members toan economy of scale, that optimize production factors, strengthen their negotiation capacity, allowing them to share the workload and reduce the cost of achieving and maintaining an FSC certificate.
Group certification is regulated by standard FSC-STD-30-005, FSC Standard for Group Entities in Forest Management Groups, was most recently updated in 2021.
Smaller forestry units who are interested in becoming certified can feel burdened by the complication and costs of certification, so by grouping together with other units they can then mutually address certification. This helps spread costs of certification thus reducing it. Additionally, it alleviates administrative duties through allocation, allows for forestry contractors to be certified, and adds flexibility for users to adapt the standard to how they work.
Some sample users this standard is relevant for are as follows:
Forestry contractor who is certified under the group can deliver FSC certification along the supply chain from the forest to the processing sites.
Smallholders in rubber in Thailand who harvest rubber traditionally and are able to align under a single Group Rules and gain certification for forestry activities they have already been practicing for years.
Family and small forests in the United States build a network to certify their timber as well as additional furniture supply chains.
Group Certification Standard and Toolkit
This standard specifies the requirements for group entities (the certificate holder) managing a group of forest management units under a single certificate, a process referred to as 'group certification'. This standard is accompanied by a toolkit with supporting documents to build capacity for implementing group certification. 
Learn more about local group entities in your country by contacting your FSC Network Partner. 
You also may be interested in