As a multi-stakeholder platform, FSC has worked with NGOs, other robust sustainability standards, and progressive businesses to ensure complementarity between mandatory and voluntary measures with the final aim of making the EU Green Deal a reality across Europe. 
A good proportion of forests within Europe are already FSC certified, hence FSC certification already contributes to the EU Green Deal, by promoting the highest standards for sustainable forest stewardship. FSC standards set High Conservation Values(environmental and cultural), fight deforestation, improve forest resilience, and, as a market-based tool, rewards forest managers for implementing these standards in the forests they steward.  
Furthermore, FSC is also piloting innovative tools, such as the FSC's Ecosystems Services framework. Below you can find more details of FSC's contributions and recommendations to selected EU Green Deal initiatives to date.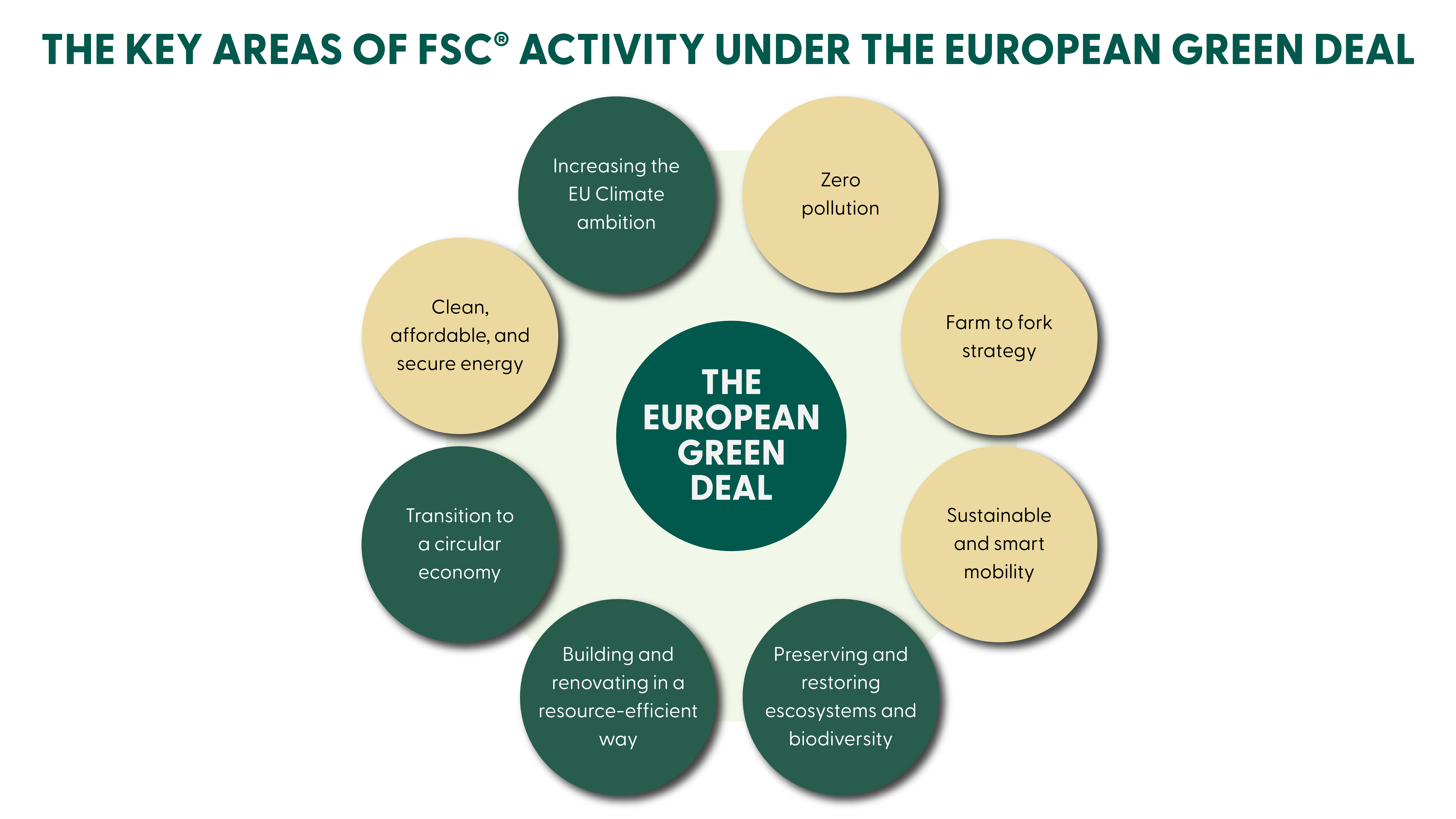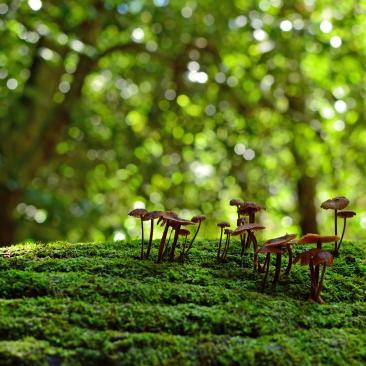 Preserving and Restoring Ecosystems and Biodiversity
Forests are at the heart of the EU Green Deal: they are a key ally in the fight against climate change and biodiversity loss. FSC is a member of the EU Commission Expert Group/Multi-Stakeholder Platform on Protecting and Restoring the World's Forests, including the EU Timber Regulation and the FLEGT Regulation. We are working with private and public actors to strengthen the sustainable forest management framework, protect forest biodiversity, minimize the risks of illegal logging, fight deforestation all whilst ensuring that forests embed social, economic and environmental values. Check out our EU policy positions on:
EU Forest Strategy: FSC as a tool that can support the new EU Forest Strategy's objectives on the ground.

EU Biodiversity Strategy: how FSC can complement the EU biodiversity strategy and strengthen forest biodiversity protection. New webpage coming soon.

EU Timber Regulation (EUTR): how FSC can support operators meeting EUTR due diligence obligations and complement legality with sustainability. Moreover, a recent study requested by the EU Commission concluded that robust schemes are cost-effective tools to mitigate risks in operators' supply chains.

EU Regulation on deforestation-free products (EUDR): FSC welcomes EUDR and is committed to making it a success. FSC has organized two events convening around 1000 stakeholders to discuss the implications of EUDR, especially focusing on the new requirement of geo-location of wood.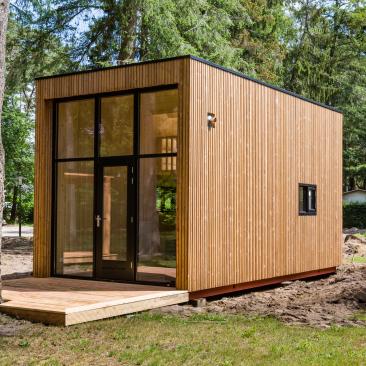 Transition to a Circular Economy
FSC strives to support the EU Commission in making products more sustainable and fit for a climate-neutral circular economy. We believe that an effective circular economy starts with sustainably sourced raw materials. FSC has also a specific recycled label meaning that products have been verified as being made from 100% recycled content (either post-consumer or pre-consumer reclaimed materials). The use of FSC Recycled products can help alleviate the pressure of demand on sources of virgin material, thereby helping to protect the world's forests. Read more on FSC's work in this area: 
Moreover, FSC is working on its own circular economy roadmap to identify ways in which FSC can directly support and incentivize a circular forest products economy.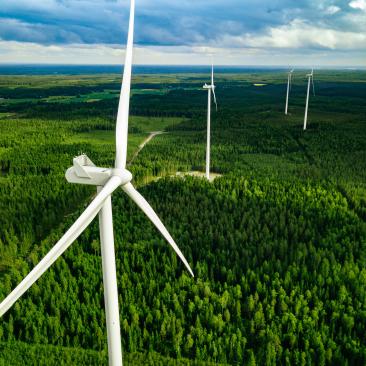 Increasing the EU's Climate Ambition
FSC welcomes the EU's commitments towards climate neutrality. FSC contributes to mitigating climate change by creating conditions for forest resilience, driving sustainable forest management, and promoting recycling of wood materials. Moreover, FSC's ecosystem service procedure rewards the preservation of valuable ecosystem services, including carbon storage, in responsibly managed forests. Read more on: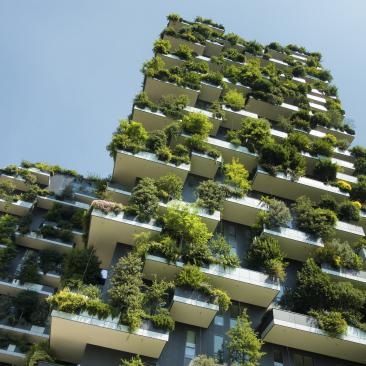 Building and Renovating in an Energy and Resource Efficient Way
To achieve a climate-neutral building stock in the long-term, it is essential to invest in resource efficiency and circularity, as well as consider buildings as 'carbon sinks'. This can be done by using low-impact and bio-based construction materials, such as sustainably sourced wood, which store CO2 and avoid emissions associated with the production of conventional construction materials. The New European Bauhaus initiative launched in January 2021 also points to the substantial role that wood as a building material can play in the design of 'beautiful, sustainable and inclusive forms of living together' Check FSC's initiatives in this area: