Depending on when the unacceptable activity occurs/occurred, FSC will determine which policy version is used as the point of reference. If the unacceptable activity occurred prior to 2023, version 2-0 of the policy will be applied, whereas if the unacceptable activity occurs in 2023 or beyond, version 3-0 of the Policy for Association will be applied.
To access Policy for Association, version 2-0, click here .
The Policy for Association is an expression of the values shared by individuals and organizations associated with FSC. It defines six unacceptable activities that associated individuals and organizations and their corporate group commit to avoid in both certified and non-certified operations. The Policy for Association serves as a risk management tool for FSC, protecting the credibility and reputation of the FSC brand and organizations associated with it.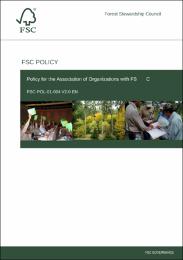 FSC-POL-01-004 V3-0 EN Policy for Association.pdf
Size: 532.32 KB
Language: English
FSC-POL-01-004 V3-0 ES Política para la Asociación .pdf
Size: 546.56 KB
Language: Spanish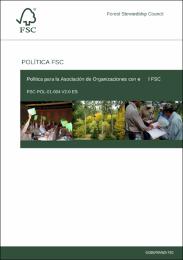 FSC-POL-01-004 V3-0 FR Politique d'association.pdf
Size: 552.12 KB
Language: French