About the event 
FSC has convened +180 representatives spanning from NGOs, policymakers, companies, voluntary sustainability standards, to producing countries, EU Competent Authorities, forest owners, and journalists. Together they networked, debated and imagined a world in which we know exactly where every piece of wood comes from. 
Key highlights of the event:
Consumers want to know where their products come from hence the EU is taking traceability and transparency into account as overarching themes in many EU initiatives. 
EUDR is now a reality: its main goal is to stimulate a market of deforestation-free products.

EUDR poses new fresh challenges, particularly concerning the geo-location requirement in combination with the time of production, as well as data management of information.

Existing space-technology already enables us to locate any sourcing plot of land globally, and automatically detect and flag near-tree level deforestation or degradation. At the same time, transfer of information across global supply chains will be burdensome.
For the EUDR to be successful and lead the way globally, we have around two years to transform supply-chain traceability systems. All must adapt systems that rely heavily on trust to integrate verifiable and objective sourcing information whilst protecting commercial sensitivities.
No system alone, for now, can transform traceability system and stop deforestation. It is up to all actors together to share best practices and improve their systems whilst cooperating to deploy new forest solutions. 
Mandatory and voluntary initiatives are complementary to achieve deforestation-free global supply chains.
As a multi-stakeholder platform with 30 years of experience in fighting illegal logging and deforestation, FSC is fully committed to align its standards to relevant global and EU initiatives, harnessing technologies to enable geo-location of wood commodities, as well as leverage existing and new alliances to fight both deforestation and degradation.
Official hashtags: #WoodYouFindIt #EUGreenDeal #ForestsForAllForever #Geolocation
Contact: Matteo Mascolo m.mascolo@fsc.org
Image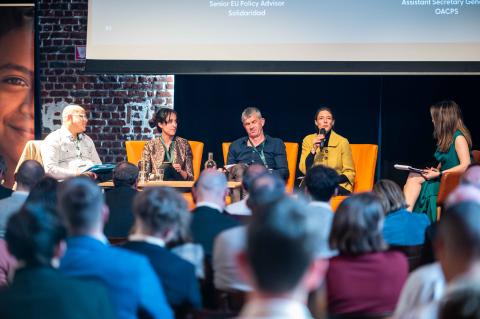 Image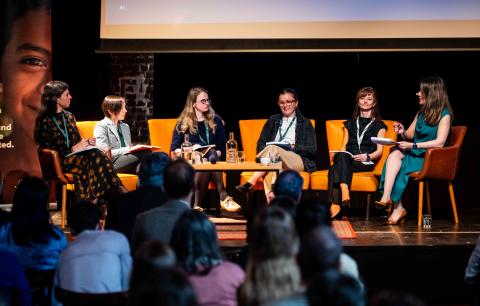 Image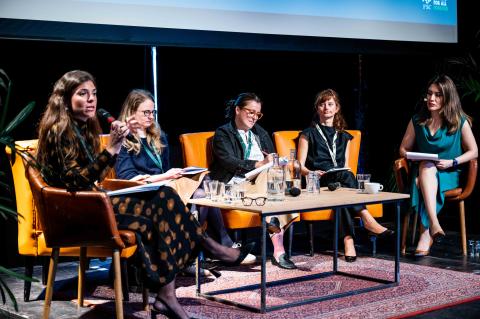 Image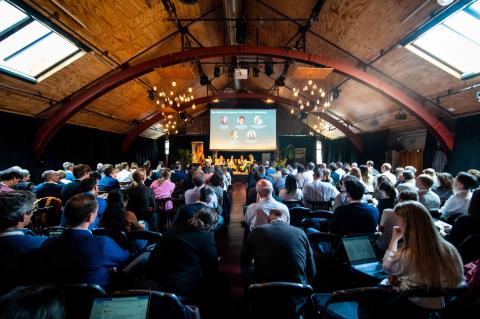 Image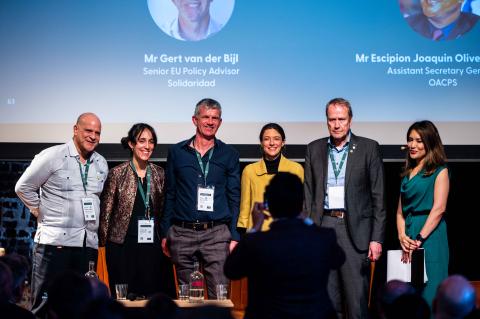 Image
Image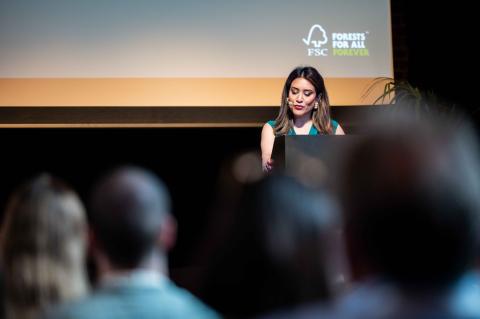 Image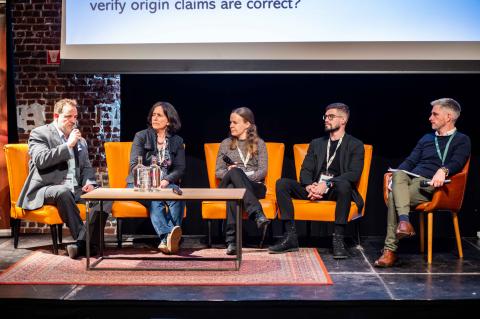 Image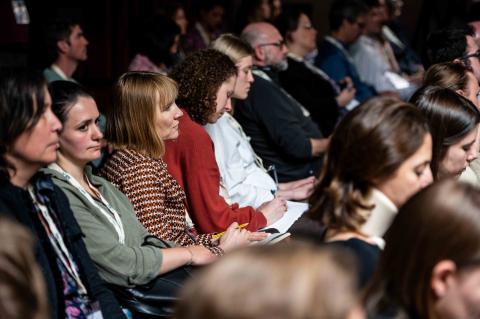 Image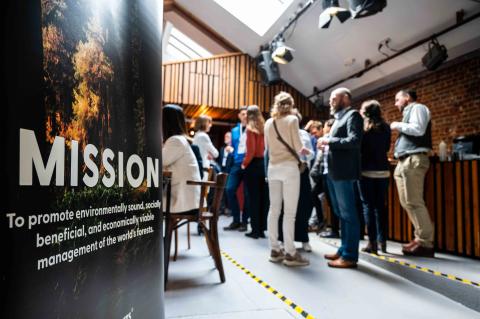 Image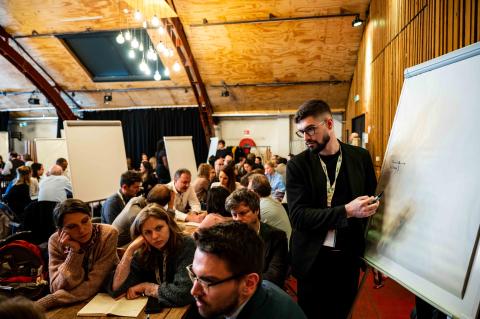 Image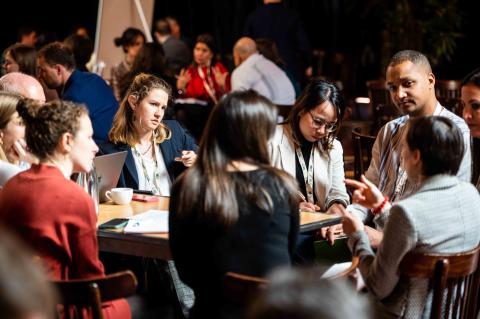 Image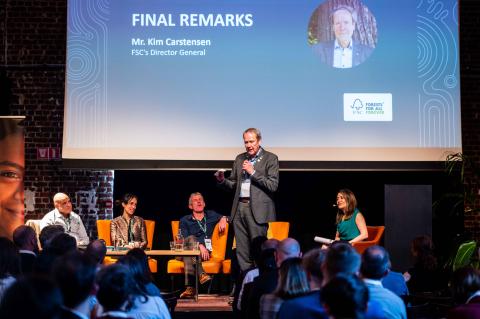 Image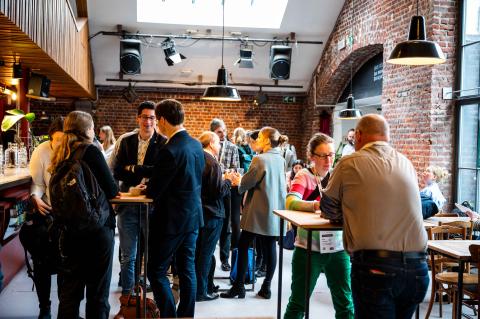 Image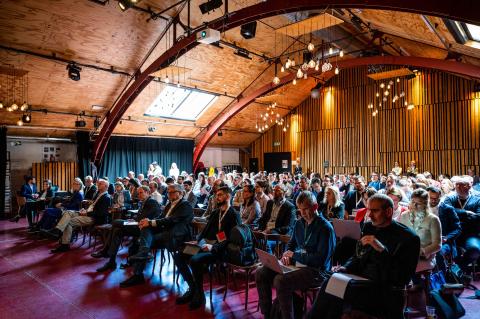 Image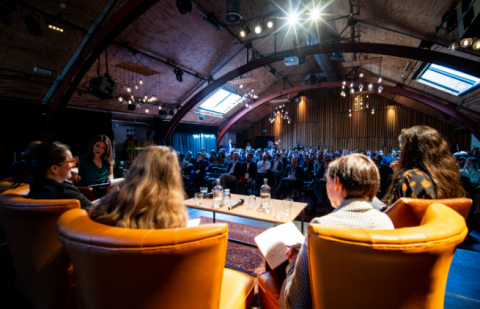 Image
Image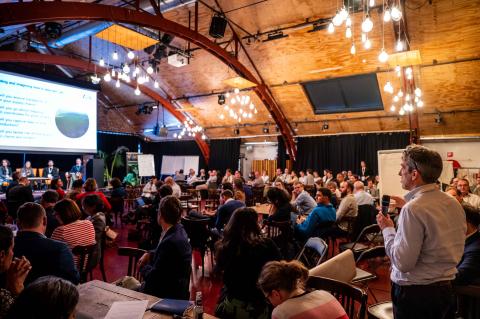 Image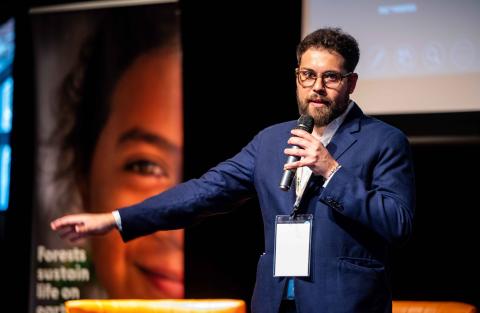 Image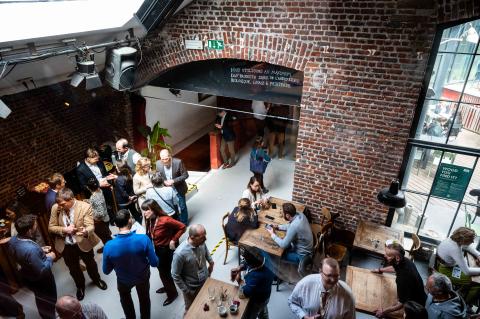 Programme
08:30 – 09:30: Registration, Coffee & networking
09:30 – 09:45: Welcome and presentation of the agenda: Mariam Zaidi, Moderator & Matteo Mascolo, FSC International
Part 1: Setting the Scene: the EUDR and its geo-location requirement
09:45 – 10:00: Keynote "Why the geo-location requirement in the EUDR?" (Ms Astrid Ladefoged, Head of Unit F1, Planetary Common Goods, Universal Values & Environmental Security, EU Commission, DG ENV)
10:00 – 10:15: "Wood products and the EUDR: global trading flow to the EU" (Ms Joana Faggin, Senior Researcher – Forest Team Coordinator, AidEnvironment)
10:15 – 10:30: "FSC: tackling deforestation through new tools and solutions" (Mr Michael Marus, Chief Information Officer and Director of IT, FSC)
10:30 – 11:00: Q&A
11:00 – 11:15: Energy break
Part 2: Geo-location: challenges and opportunities – perspective from different stakeholders
11:15 – 12:15: Panel discussion "Geo-location: how to make it happen so that it adds value along the whole value chain"
Ms Jade Saunders, Executive Director, World Forest ID
Ms Joanna Nowakowska, System Performance Director, FSC
Ms Anke Schulmeister-Oldenhove, Senior Forest Policy Officer, WWF EPO
Ms Annie Adams, Independent Senior Advisor, Kingfisher 
Ms Irene Benito Rodríguez, Senior Manager - EU Affairs, Planet
12:15 – 13:00: Q&A
13:00 – 14:30: Lunch and networking
Part 3: Understanding and imagining how to approach geo-location
14:30 – 15:30: "Interactive Session on geo-location" (Mr Oliver Cupit, Sustainable Business & Finance Programme Manager, ZSL)
15:30 – 16:00: Audience feedback and Q&A 
16:00 – 16:15: Coffee break
Part 4: The global perspective
16:15 – 17:30: Panel discussion: "Ensuring that forest stewards benefit from the EUDR and geo-location to reduce pressure on forests". Panel Statements and then Q&A
Ms Alexandra Benjamin, Forest Governance Campaigner, FERN
Ms Chantal Marijnissen, Deputy Director General Environment, Sustainable Natural Resources, EU Commission, DG INTPA
Mr Gert van der Bijl, Senior EU Policy Advisor, Solidaridad
Mr Escipion Joaquin Oliveira Gomez, Assistant Secretary General, Sustainable Economic Transformation and Trade, Organisation of African, Caribbean and Pacific States (OACPS)
17:30 – 17:45: Closing remarks (Mr Kim Carstensen, Director General, FSC)
17:45 – 19:00: Drinks and networking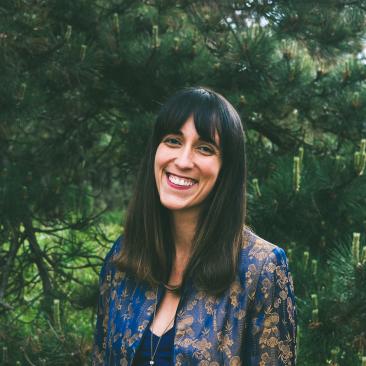 Speakers
Alexandra Benjamin is a Forest Governance, Development Aid and Trade Campaigner at the NGO called Fern. Alexandra started working on forestry and environmental justice projects in 2010. Since then, she partnered with government departments and NGOs to conduct research and campaigns on forests and human rights in Europe, West Africa, South Asia, Southeast Asia, and North America. In Europe, she works with coalitions of NGOs and meets with civil servants and relevant stakeholders in the forest governance sector to ensure that EU and UK policies protect forests and forests peoples. She currently partners with NGOs in West Africa and Southeast Asia, and works with industry and the government to strengthen forest governance and open space for civil society in international and national development, trade and climate policies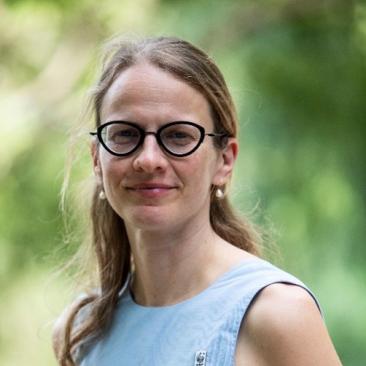 Anke Schulmeister-Oldenhove
Senior Forest Policy Officer at WWF European Policy Office (EPO)
Anke Schulmeister-Oldenhove has been working in the WWF European Policy Office since 2006. During this time, she has been working on illegal timber trade, focusing on the development and implementation of the EU Timber Regulation (EUTR) and the EU Action Plan on Forest Law Enforcement, Governance and Trade (FLEGT). A main focus of her work over the last years has been the reduction of the EU's footprint related to deforestation, forest degradation and ecosystem. She has been engaged in the development of the EU Deforestation regulation and will keep on following the implementation and enforcement of this new legislation.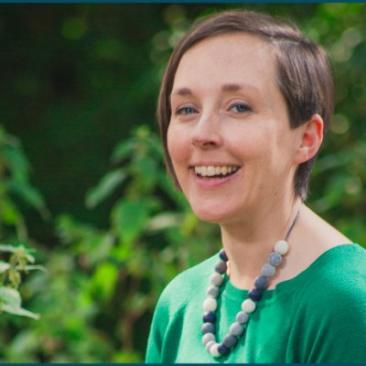 Annie Adams is a UK based independent adviser and analyst with 20 years of experience supporting governments, certification schemes, multi-national retailers and consumer goods manufacturers to responsibly source forest risk commodities including timber, paper and palm oil and meet deforestation free commitments. Her expertise spans certification scheme assessment, deforestation free policy development, FLEGT, EUTR compliance analysis, policy implementation and training. 
Annie supports a number of clients, including Kingfisher Plc, a founding member of FSC. Recent projects include leading analysis and advice on legal and sustainable sourcing of timber, paper and palm oil to Kingfisher Plc, Smurfit Kappa Plc, Climate Smart Forest Economy Programme and ZSL. 
Grounded in a strong understanding of responsible sourcing supply chains; Annie was the technical Lead for the UK Government's Central Point of Expertise on Timber, after working as a Senior Manager at The Forest Trust.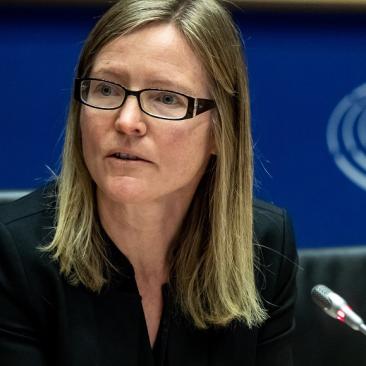 Astrid Ladefoged, Head of Unit for Planetary Common Goods, Universal Values & Environmental Security, in DG Environment at European Commission 
The unit pursues a better integration of the importance to protect the natural resource base in both EU and global policy responses on climate, energy, development, trade, and foreign and security policy. This includes promoting sustainable forest management, deforestation-free supply chains and combating illegal logging.  
Ms Ladefoged has more than 20 years of professional experience working on the EU's policies including at national level in a ministry, at European level in a think-tank and finally for more than 15 years in the European Commission in various departments and in a cabinet.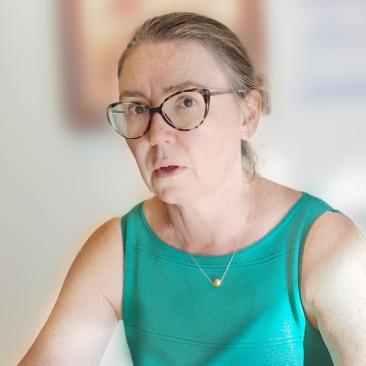 Chantal Marijnissen is the Head of Unit for Environment, Sustainable Natural Resources in DG INTPA at the European Commission. Prior to this posting, she was the Acting Head of Unit for Effectiveness and Financing, where she negotiated the Addis Ababa Action Agenda on behalf of the EU and its Member States and Development Effectiveness Agenda (2014-2016). Chantal was also responsible for the multiannual programming of the European Development Fund and methodological aspects of EU development cooperation (2007-2014). She was the economic advisor to the EU Delegation in Chad (2004-2007). Before working in the Commission, she worked for an environmental NGO, FERN, on trade and Forest Law Enforcement, Governance and Trade (FLEGT) (1998 -2004) and for the International Institute on Environment and Development on forest certification (1996-1998).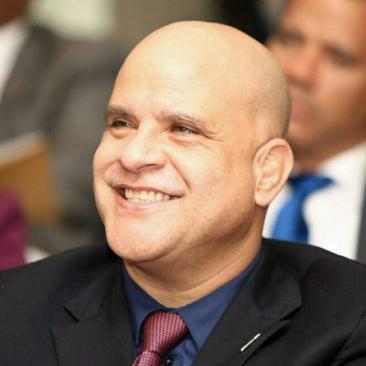 Mr. Escipión J. Oliveira Gómez, Assistant Secretary-General, Department of Structural Economic Transformation and Trade Organisation of African, Caribbean and Pacific States (OACPS) www.acp.int  
Mr. Oliveira is a national of the Dominican Republic (DR) with 30 years of experience in drafting, managing, supervising, and evaluating multi-donor programs and projects
Before joining the OACPS, he served as Deputy Executive Director of the Caribbean Export Development Agency and this since 2011.
He was Sector Coordinator for "Information & Communications Technologies" and "Tourism" as well as Regional Coordinator for Southern and Eastern Africa at the ACP-EU Centre for the Development of Enterprise (CDE) (2005-2008). 
Mr. Oliveira worked as "Expert, Private Sector" at the OACPS Secretariat, contributing in the development of the first private sector development strategy of the Group and participating in the review of the Cotonou Agreement (2002 to 2005). 
From 2000 to 2002 he assumed the role of Deputy Minister and Deputy National Authorizing Officer (NAO) of the DR; 
He was Economic Attaché of the DR Embassy to the European Union (EU) and the Kingdom of Belgium (1990-1997) and Director of the Dominican Tourism Office for the BENELUX2 countries (1994-1997).
Mr. Oliveira holds Master's degree in Business Administration with a major in Finance (1994) and a Post Graduate Diploma in Business (1992) from "Université Catholique de Louvain" (UCL) (Belgium).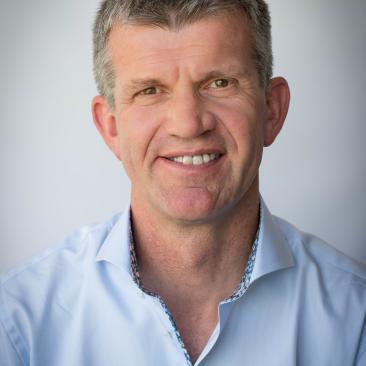 Gert van der Bijl graduated as an agricultural development economist. In 2009 he joined Solidaridad, an international development network organization working with more than 1000 staff in 40 countries, promoting sustainability in supply chains. He first coordinated the global Solidaridad work in the Soybean supply chain and later did the same for the Livestock & Leather. Since 2021, he has been responsible for Solidaridad's European advocacy, focusing presently on promoting a smallholder inclusive Deforestation legislation.  
Before joining Solidaridad, Gert worked 20 years in the Dutch agricultural sector including 7 years at the Dutch Ministry of Agriculture.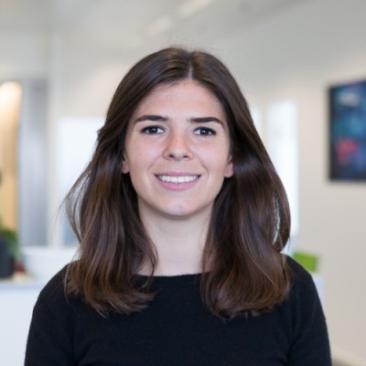 Irene Benito is a Senior Manager for European Affairs at Planet. Prior to joining Planet, Irene managed the Copernicus programme at EIT RawMaterials (a body of the EU) and also worked as a policy analyst at the European Commission's Joint Research Centre. Irene has been appointed as an Earth Observation Evangelist at the European Forum for Earth Observation, acting as a spokesperson for the EO sector. She holds a Masters degree in Economics from the London School of Economics (UK).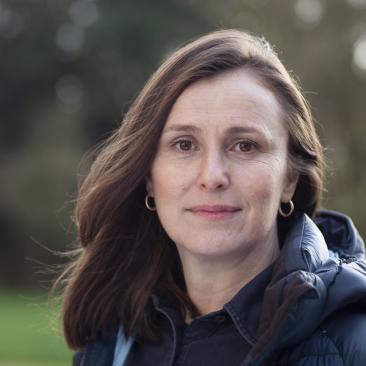 Jade Saunders has worked on forest governance, trade, and environmental crime for nearly 20 years, most notably as an Associate Fellow of the Environment and Society Programme at Chatham House in London, and a Senior Policy Analyst at Forest Trends in Washington DC. As Executive Director of World Forest ID, Jade is responsible for developing the organization's overall strategy and potential for sustainable growth, with a particular focus on expanding its analytical capacity and rigor.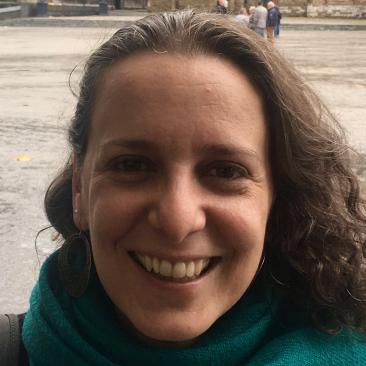 Joana Faggin is the manager of AidEnvironment's program on "Deforestation-free Supply Chains" since 2019. The program is focused on highlighting challenges and opportunities to increase global commodities' supply chain transparency through a strategy focused on real-time monitoring of environmental and social impacts on the ground. AidEnvironment supports Civil Society Organizations, governments, and local communities with actionable research including analysis of trading flows, real-time deforestation, and human rights. Joana has a Ph.D. in Sustainable Forest Management and Forest Governance (Wageningen University - NL) and was also part of the Community-based Forest Management department of the Brazilian Forestry Service (linked to the Environment Ministry). 
Joanna Nowakowska is a forestry and management professional with extensive experience in managing global projects and multicultural teams. In FSC she oversees the development of country forest management standards, controlled wood risk assessments, a number of international standard-setting processes, as well as FSC work on impact. She is also an ex-GIS practitioner and trainer, excited about the opportunities the EU legislation brings in the ever-increasing application of GIS technologies to sustainability.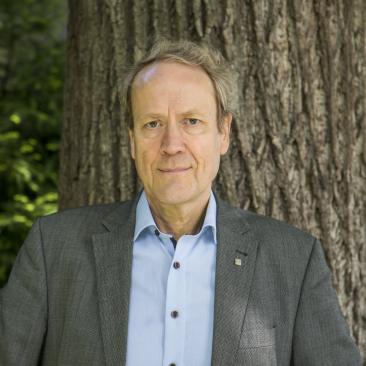 Kim Carstensen, Director General, Forest Stewardship Council
Kim Carstensen has held the role of Director General of the Forest Stewardship Council since 2012, where he's been instrumental in leading the growth and development of FSC as the world's most trusted sustainable forest management solution. With over 20 years of global leadership experience in the environment and development sectors, Mr. Carstensen specializes in spearheading high-level strategy, engagement, and cooperation with diverse stakeholders, particularly around climate change programmes, sustainable development, and related global policy processes. 
Prior to joining FSC, Mr. Carstensen managed FairGreenSolutions, an environmental strategy and sustainable development consultancy that, among other things, helped link the concepts of 'Green Economy' and sustainable development for clients in the Global South. 
His strategic approach to environment and development issues comes from a long history of global leadership at WWF, notably where he led the WWF International's Global Climate Initiative, developing nationally relevant climate change programmes and pushing for global climate action across governments and businesses. Prior to this, Mr. Carstensen held the position of CEO of WWF Denmark, working on global environment and development policies and projects. 
Mr. Carstensen's broad development experience stems from his prior role as Deputy Chairman of the Board of Danida (Denmark's Official Development Assistance Agency), where he engaged in broad discussions on development issues in all sectors, and from his academic training as a sociologist.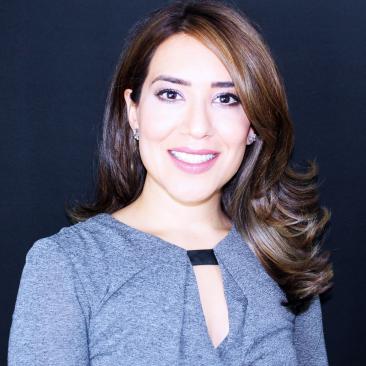 Mariam Zaidi is a broadcaster and journalist. She has worked in Asia and Europe. 
Covering global news and current affairs, she is also an EU specialist. From Brussels, she covered the EU for several years. Most notably during the Brexit years. She helped steer coverage on the Ukraine war, the Covid-19 pandemic and the energy crisis for Euronews as a main presenter from their HQ in France.
In January, she co-presented for CNBC's live events from Davos 2023.  
As a seasoned moderator and master of ceremonies for NBC U Catalyst, EU policy-based Euractiv, EU institutions and global corporate clients she is a master of many trades covering tech, health, sustainability, agri-food, EU-US policy and more.  
A law grad with an MA in Journalism from City University London, she has worked for the BBC, ITV, CGTN, APTN.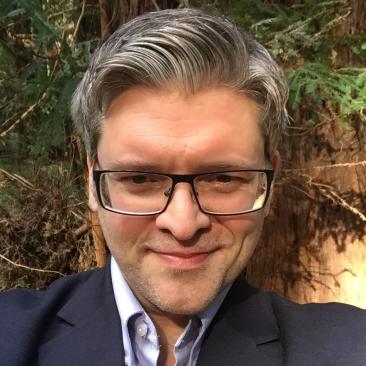 Michael Marus is Forest Stewardship Council (FSC) International's Global Chief Information Officer and Director of IT.  
Michael leads FSC's technology innovations and digital transformation, implementing blockchain for supply chain traceability and compliance, geospatial analytics, and Michael fosters profound adoption of information technologies and use of data to support FSC's stakeholders and mission. 
Prior to joining FSC, Michael's experience in Information Technology includes his roles as Head of ICT Strategy and Services at CGIAR in Montpellier, France, as Assistant Vice President at Citigroup in New York, NY, and as the senior IT consultant at the United Nations World Food Programme, in Rome, Italy. 
Before earning his Executive Certificate in Strategy and Innovation at MIT Sloan Business School, Michael earned a bachelor's degree with a double major in Mathematical Sciences and Music, and a master's degree in Music from American institutions.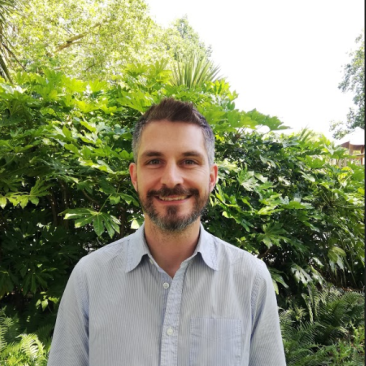 Oliver Cupit joined ZSL in 2019 and manages ZSL's engagement with the business and finance sectors. He specialises in corporate sustainability and Environmental, Social & Governance (ESG) risk in soft-commodity sectors, especially timber, pulp, natural rubber and palm oil. Oliver has experience in regulatory compliance with the EU Timber Regulation and EU Deforestation Regulation, as well as FSC certification and he represents ZSL as part of the Global Platform for Sustainable Natural Rubber (GPSNR). He has experience of responsible sourcing in Solomon Islands, China, Malaysia and Vietnam, as well as across Europe. He holds an undergraduate degree in Biological Sciences from the University of Oxford and an MSc in Sustainable Tropical Forestry from Copenhagen and Padova Universities. 
Watch the recordings of "The EUDR & FSC" webinar
The webinar, which took place on 23 March 2023, sheds light on the EU anti-deforestation (EUDR) and its main requirements, the role private certification schemes can play in it, how the industry and competent authorities are getting ready for the EUDR implementation, and how FSC, with its +10 experience on the EUTR, can provide the foundation to build compliance with the Regulation whilst being an effective tool to fight deforestation and degradation. 
Speakers include representatives from: EU Commission, Preferred by Nature, CEPI, Danish Environmental Protection Agency, and FSC.