The future is bright
FSC aims to continuously innovate and improve, empowering forest stakeholders and growing markets to achieve sustainable forest management. We were the first to develop certification standards for sustainable forest management, and the first to provide an ecosystem services certification procedure to incentivise forest owners
The high level of growth required in global market share is only feasible if FSC develops truly meaningful digital solutions for certification.
As a result, FSC will add digital-based supporting tools to its certification products prior to 2023. Our aim is to develop digital options in our certification system. These options will both increase credibility and lower the costs of certification.

We do this because our credibility – the promise behind the label – is a fundamental principle and value of who we are, how we work, and what we stand for. We are also committed to meeting the needs of our stakeholders, by lowering costs and easing administrative burdens.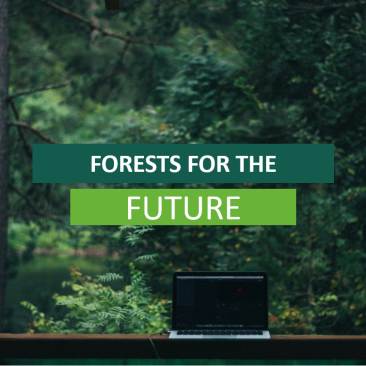 Forest for the future podcasts series
Why should FSC digitalize?
Why is it so important that FSC invests in digital? Can tech tools really protect forests? And how will new tools impact current and future FSC certificate holders, retailers, NGOs, governments, researchers and consumers? That's what we will ask the director of FSC Kim Carstensen and the CIO of FSC Michael Marus in this first episode of Forest for the future.